Our work involves us in a very wide range of projects that have a genuine impact on Northern Ireland and beyond.
We post regular news of significant and interesting developments here, along with articles and opinion pieces by our sector experts. So bookmark this page – and visit often.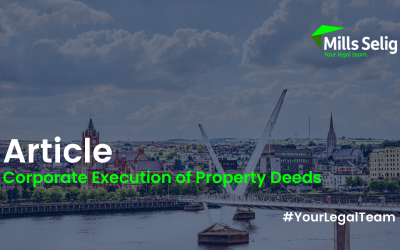 It is a well-known fact for most practitioners, despite Northern Ireland being part of the United Kingdom, it is a distinct legal jurisdiction with its own land registration system.
read more
Together we are Mills Selig
At Mills Selig we ensure that our clients feel very much a part of who we are.