The integration of Environmental, Social, and Governance (ESG) factors into business operations has emerged as a crucial strategy for organisations striving for long-term success.
There has been a lot of noise about the term "ESG", and the acronym is being used in common parlance. Scratch at the surface and its clear there is a degree of uncertainty as to what exactly businesses and organisations need to do to comply with ESG requirements, and this is where your trusted advisors at Mills Selig can help.
As a commercial law firm, Mills Selig is being approached more frequently to advise clients on what ESG is, and how to integrate ESG practices into business operations. Mills Selig is an independent commercial law firm able to offer a 360 service across all practice areas including, corporate, employment, and climate & energy, to name but a few – which is particularly useful given the broad scope of ESG.
What does "ESG" mean?
ESG is an acronym for "Environmental, Social and Governance". It's a set of standards measuring a business's impact on society, the environment and how transparent and accountable it is.
While such issues may have been viewed historically as dilutive to financial value, and a mere compliance tick box, there is growing acknowledgement that driving a business's ESG performance has suddenly become a critical element to securing capital, with about two-thirds of investors taking ESG factors into account when investing in a company* – meaning businesses that can demonstrate strong ESG performance are more likely to attract sustainable investment capital, access funding at favourable rates, and tap into new markets and business opportunities.
ESG Legislation
Presently there is not one cohesive piece of legislation in the UK which sets out exactly what the ESG law or regulation is. The UK's ESG regime is therefore a confusing array of domestic and EU derived laws and regulations – most of which are not ESG focused. This means that the ESG legal landscape is fragmented, with a wide range of laws and regulations for all businesses (big and small) to be aware of and to comply with.
Examples of the legislation containing ESG obligations are: the UK Corporate Governance Code 2018, the directors' duties in the Companies Act 2006, the UK Listing Rules, the Disclosure Guidance and Transparency Rules, the UK Stewardship Code 2020, the Large and Medium-sized Companies and Groups (Accounts and Reports) Regulations 2008, the Climate Change Act 2008, the Bribery Act 2010 and the Modern Slavery Act 2015 to name but a few. A key consultation was also published in March 2023 (and closed 30 June 2023) by HM Treasury on regulating ESG ratings. The outcome of the proposals being consulted upon could create a new regulatory regime for ESG ratings – one of the first of its kind globally – meaning ESG compliance will remain top of the agenda for UK business moving forward.
Mills Selig can assist business to navigate this legal landscape and understand the main sources of legislation impacting ESG practices and requirements.  
What can companies do now to address ESG requirements?:
Environmental
Tackling climate change has ostensibly become a global priority as governments and private sector organisations rally around net-zero commitments and other targets set by the Paris Agreement and the UN Sustainable Development Goals. This summer's newspaper headlines declaring record breaking temperatures will ramp up the pressure for improved delivery in the area of climate change. As governments are pushed to deliver on net-zero targets, the expectation on corporates to play their role will grow too.
Broadly speaking, the environmental aspect of ESG focuses on how a business minimises its impact on the environment. It covers the business's products/services, supply chain and operations. Examples of good environmental business practices would include:
implementing green energy initiatives e.g. reducing energy use and using renewable energy sources of power to become a net zero organisation
developing greener products and services
creating better recycling processes and reducing what goes to landfill
reducing carbon emissions and water usage
Social
The social aspect of ESG focuses on how a business impacts the community and wider society around them, as well as how they manage their people and the type of workplace culture they create. Equality and fairness are at the heart of this aspect and examples of good social and ethical business practices include:
strong policies on promoting equality in the workforce with diversity and equality practices including for example equal pay, and anti-bullying/anti-harassment policies
reviewing the supply chain to ensure that the supply chain does not contain companies with poor records on employee rights
providing training on health and safety, good working conditions, wellbeing initiatives and employee benefits
investing in local community projects, such as educational initiatives, environmental projects or human rights initiatives
Governance
The financial scandals and corporate wrongdoings of the 2000's led to "good governance" being a huge issue for businesses over the past two decades. A tougher regulatory and compliance framework now exists, and to maintain a good reputation and business success, companies must continue to practise corporate integrity. The governance limb of ESG refers to the processes of decision-making, reporting, and the logistics of running a business. Examples of good governance practises include:
clear and accurate reporting to stakeholders on financial performance, strategy and operations
ensuring business leaders and managers are accountable for risk and performance management
having strong business ethical standards, including policies to prevent bribery and internal corruption
ensuring diversity of board members
How can we help?
It is clear that embracing ESG principles is no longer an option, but a necessity for businesses aiming to thrive in the long term.
By seeking early legal guidance and implementing ESG strategies now (even when not legally obliged to), companies can simultaneously address environmental challenges, foster positive social impact, and establish sound governance practices – which should also yield tangible benefits in terms of financial performance, staff retention and risk mitigation.
For more information on how Mills Selig can assist you with your ESG programmes and support the transformation of your business to a more sustainable and profitable future, visit www.millsselig.com.
Editorial prepared by Anna-Marie McAlinden, Partner, Head of Climate & Energy @ Mills Selig and Aveen McGahon, Solicitor, Climate & Energy @ Mills Selig
---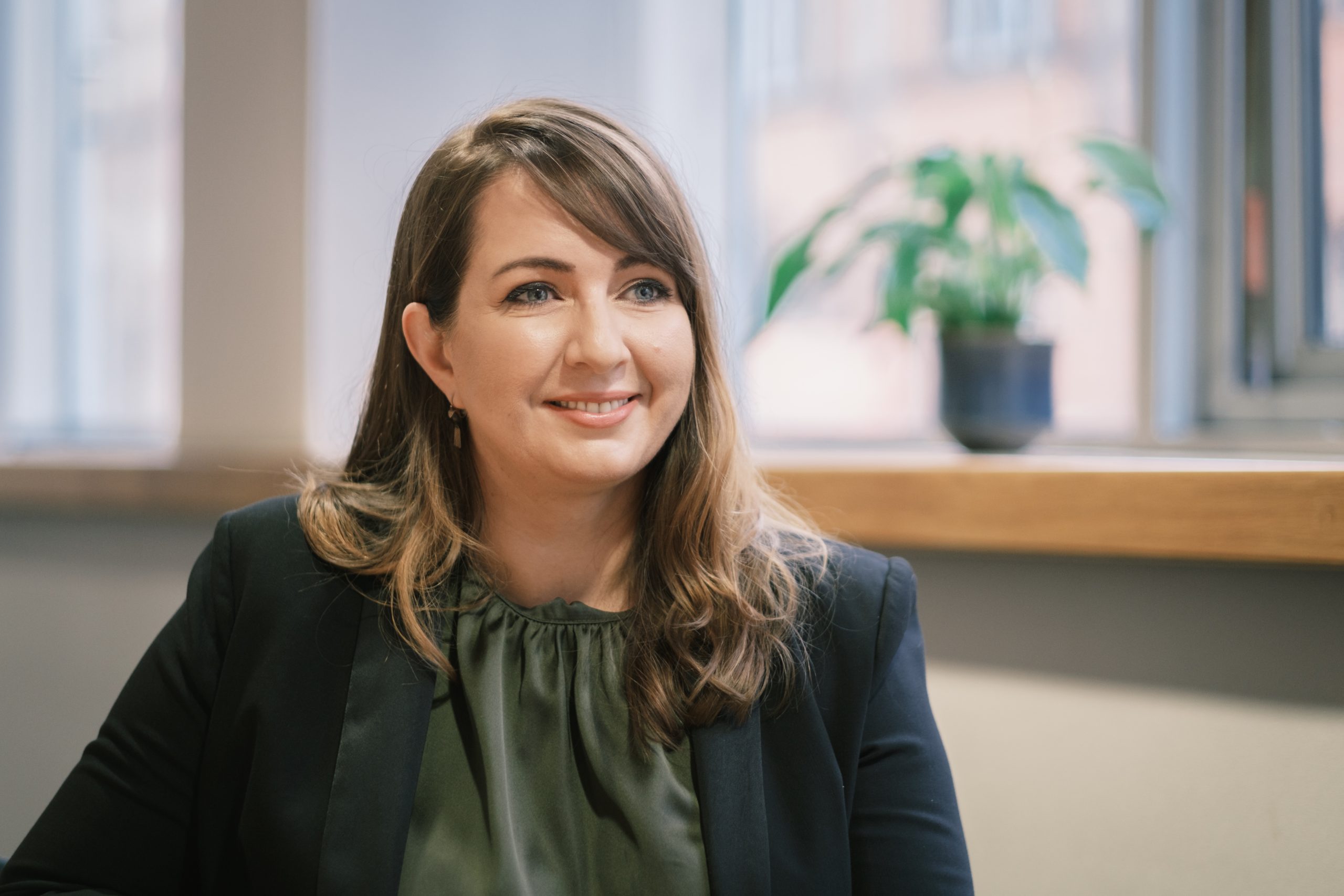 ---
Having the right legal advice at the right time is crucial – our expert team offers clear, concise and problem solving legal advice.
For further information on Mills Selig's expert legal services and how we can help your organisation, click: https://millsselig.com/our-expertise/
#YourLegalTeam #Understanding #Expertise #Experience