MILLS SELIG
ONE TEAM APPROACH
We prefer straight talking – 
clarity, not complexity.
With our one team approach to problem-solving you have full access to our entire team, specialist knowledge and wealth of experience. We are committed to working with you to make complex legal problems simple.
Make no mistake, the law is a complex business.
But the way we speak about it and explain it shouldn't be. The same goes for our approach to problem-solving – which is, in effect, what clients ask from us. The most direct route to a solution is not only the most efficient, we believe, it's often the most cost-effective too.
Clients
respect us
Clients ranging from major PLCs, private equity providers, banks and private companies to large-scale property developers, leading retailers and international media organisations.
The market
respects us too
We're regularly commended in professional directories for the high quality of our services and our distinctive approach.
We're based in Northern Ireland but work everywhere.
Through an association with leading Dublin law firm Byrne Wallace, we offer a seamless and superior all-Ireland legal service.
Many of our lawyers are qualified to act in both Northern Ireland and England. This means we are able to carry out property and corporate transactions based in England and Wales.
As many of our clients like to have us by their side when negotiating deals in foreign jurisdictions, we are regularly involved in high-level corporate and commercial transactions in Ireland, Great Britain, mainland Europe and indeed worldwide.
So wherever you need us,
there we are.
The Mills Selig
Commitment
We will always be
exceptional.
We will pay attention to every detail. You have our complete focus. We will deliver a service that will exceed your expectations.
We will always be
supportive.
We will continue to develop an ethos & environment where our clients & team thrive. We will ensure that all are treated fairly & with the utmost respect.
We will always be
positive.
We will bring positive energy to every aspect of the challenge. We will get the job done. We will celebrate our successes and dust ourselves off together.
We will always

work in unity.
We will lock in with our clients and become an extension of their business focussing on their goals, aspirations and what drives them.
We are your legal team. Allow us to make the complex simple.
Corporate
Responsibility
A company is more than the products it makes or the service it delivers. We're passionate about this. How we conduct ourselves with people, with the community around us, with the wider world: these go to the heart of everything we do. That means treating people fairly and equally, actively seeking out ways to boost community involvement and using resources efficiently to minimise environmental impact. For us, Corporate Responsibility starts by believing that what we do matters – and applying the same exactingly high standards here as we do in the work we carry out for our clients.
We deliver that in a number of ways.
Community
No business operates in a vacuum. We're all connected to the communities within which we live and work.
We regularly provide extensive pro-bono support to local businesses, charities and community organisations.
We also actively encourage staff to involve themselves in community-focused causes.
Charity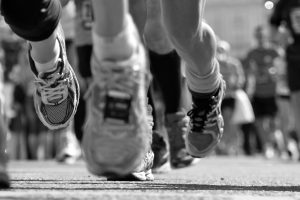 Our staff take part in the Belfast Marathon each year in support of local charity, which for the past year has been Angel Wishes NI.
Staff also regularly participate in local volunteer days; and every year the firm raises funds and donates toys to the St Vincent de Paul and Salvation Army joint Family Appeal.
Environmental Policy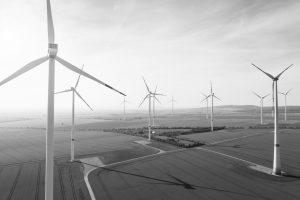 We acknowledge our responsibility to carry out our business in a sustainable way, and we continue to strive for best practice in terms of:
green energy purchasing
carbon and waste reduction
sourcing an ethical supply chain
There's always more that can be done, we know. But we're getting there.
Together we are Mills Selig
At Mills Selig we ensure that our clients feel very much a part of who we are.