MILLS SELIG
TRAIN WITH #YOURLEGALTEAM
We are ambitious
We want Mills Selig to be the law firm of choice – both for clients and for the brightest legal talent.
Of course, we want candidates with the right qualifications and experience. But we want something more besides: commercial instincts, commitment and, yes, passion.
Apply

for our Training Contract Opportunity
Mills Selig is currently accepting applications for our Training Contract Opportunity commencing September 2024.
This opportunity is for Final Year Law Students and Law Graduates who have applied for, or plan to apply to the Institute of Professional Legal Studies and require a legal training contract starting September 2024.
---
Application

Form
---
Important

notes on your application
You CANNOT SAVE progress on your application – this means it must be completed in one go. We recommend you draft your answers elsewhere and paste to your application once you are ready to complete
Closing Date for Applications Friday 27 October 2023 at 4pm
Interviews are expected to be scheduled for the week commencing 20 November 2023

Once this form is submitted it CANNOT be amended
To complete the application process Mills Selig will be in touch to confirm receipt of application and issue further instructions
---
Five

tips for your application
Applying for a training contract can be a daunting process – competition for training contracts is higher than ever and firms are challenging applicants to make their application stand out as best they can.
Kathryn McIvor secured her training contract with Mills Selig in 2018 and qualified as a Solicitor in 2020 – Kathryn is always keen to chat to and help prospective Trainees and has shared her 5 tips for completing you training contract application.
CLICK to read Kathryn's Five Tips>
---
Follow Mills Selig on Twitter and LinkedIn for updates on Training Contract Recruitment for 2024
Any queries about the application or interview process, do not hesitate to contact Elisa Lewis @ Mills Selig:
E: Elisa.Lewis@MillsSelig.com
T: +44 (0)28 9024 3878
A: Mills Selig, 21 Arthur Street, Belfast, BT1 4GA
---
Meet

the team @ Mills Selig
The team at Mills Selig are always keen to meet prospective trainees and offer advice on trainee applications and genral legal career guidance.
There will be two opportunities to meet our friendly team in October 2023 – the QUB Careers Fair on Wednesday 18 October and Mills Selig's very own Trainee Recruitment Open Night on Thursday 19 October. 

Chris Guy, Managing Partner and Head of Corporate @ Mills Selig pictured with Mia Wheatly, Robert Connor and Cristin Brown, our 2023 legal trainee cohort.
---
Mills Selig

Trainee Recruitment Open Night | Thursday 19 October 2023
Mills Selig is holding an open evening for Final Year Law Students and Law Graduates who have applied for, or plan to apply to Institute of Professional Legal Studies for Apprenticeships starting September 2024.
Come along and meet our friendly team of Solicitors and our cohort of current trainees.
Get tips on your application, life as a trainee and as qualified Solicitor – plus, food and refreshments! (Free beer, wine and BOOJUM!)
When: Thursday 19 October 2023
Time: 5.30pm – 7pm
Where: 21 Arthur Street, Belfast, BT1 4GA
Places at our Open Night are limited and must be booked – secure your place by emaling John.Quinn@MillsSelig.com 
Follow Mills Selig on Twitter and LinkedIn for updates on Training Contract Recruitment for 2023
---
The Mills Selig
Commitment
We will always be
exceptional.
We will pay attention to every detail. You have our complete focus. We will deliver a service that will exceed your expectations.
We will always be
supportive.
We will continue to develop an ethos & environment where our clients & team thrive. We will ensure that all are treated fairly & with the utmost respect.
We will always be
positive.
We will bring positive energy to every aspect of the challenge. We will get the job done. We will celebrate our successes and dust ourselves off together.
We will always

work in unity.
We will lock in with our clients and become an extension of their business focussing on their goals, aspirations and what drives them.
We are your legal team. Allow us to make the complex simple.
Corporate
Responsibility
A company is more than the products it makes or the service it delivers. We're passionate about this. How we conduct ourselves with people, with the community around us, with the wider world: these go to the heart of everything we do. That means treating people fairly and equally, actively seeking out ways to boost community involvement and using resources efficiently to minimise environmental impact. For us, Corporate Responsibility starts by believing that what we do matters – and applying the same exactingly high standards here as we do in the work we carry out for our clients.
We deliver that in a number of ways.
Community
No business operates in a vacuum. We're all connected to the communities within which we live and work.
We regularly provide extensive pro-bono support to local businesses, charities and community organisations.
We also actively encourage staff to involve themselves in community-focused causes.
Charity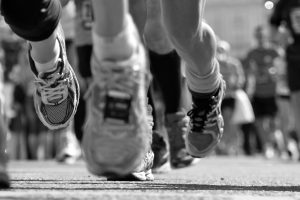 Our staff take part in the Belfast Marathon each year in support of local charity, which for the past year has been Angel Wishes NI.
Staff also regularly participate in local volunteer days; and every year the firm raises funds and donates toys to the St Vincent de Paul and Salvation Army joint Family Appeal.
Environmental Policy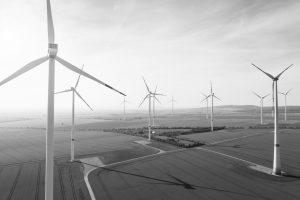 We acknowledge our responsibility to carry out our business in a sustainable way, and we continue to strive for best practice in terms of:
green energy purchasing
carbon and waste reduction
sourcing an ethical supply chain
There's always more that can be done, we know. But we're getting there.
Together we are Mills Selig
At Mills Selig we ensure that our clients feel very much a part of who we are.